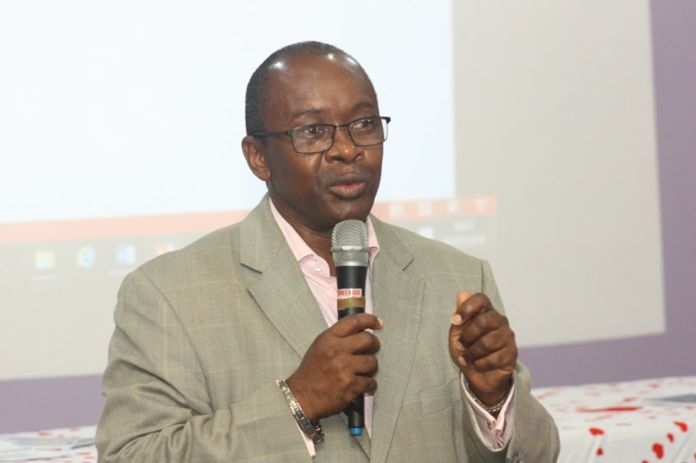 By Lamin Njie
Constitutional Review Commission chief has fired back at those accusing his commission of delivering to Gambians a draft constitution that is heavily plagiarised.
The CRC on 30 March submitted the draft constitution to President Adama Barrow bringing an end to its nearly two years work of drafting a new constitution for The Gambia.
The CRC has however been accused of going about lifting entire chapters in Kenya's constitution and putting them into the country's new draft constitution.
But a dissenting Justice Cherno Sulayman Jallow, the chairman of CRC, told The Fatu Network: "Constitutional review is different from constitutional theory and one has to be careful about that. If you look at every modern constitution in this world, they borrow from each other.
"Part of the constitutional building process entails looking at international best practice and the way you deduce international best practice is to look at what other countries have done, and when you comes to the draft there is a principle which states that, 'you don't reinvent the wheel' where something has been properly established.
"So you look at what is there, if it's something that can be adopted under the circumstance, you adopt that. You call that plagiarism? I don't know any constitution in this world that is copyrighted."
The CRC chairman then further went after those accusing them of plagiarism.
He said: "We have international consultants one from Ghana who was the chairman of the constitutional review commission of Ghana and another one who was involved in the constitutional development of Kenya, a former chief justice, and all of them agreed on this particular approach.
"So if somebody just to sit there and all that he can say is that the constitution has been plagiarised, then I am afraid that is misleading. And the ultimate question I will ask is anybody making that claim, what have they contributed to the constitutional development process? Because we have been very transparent, we have given everybody the opportunity and have they writtent to the CRC to make suggestions?"