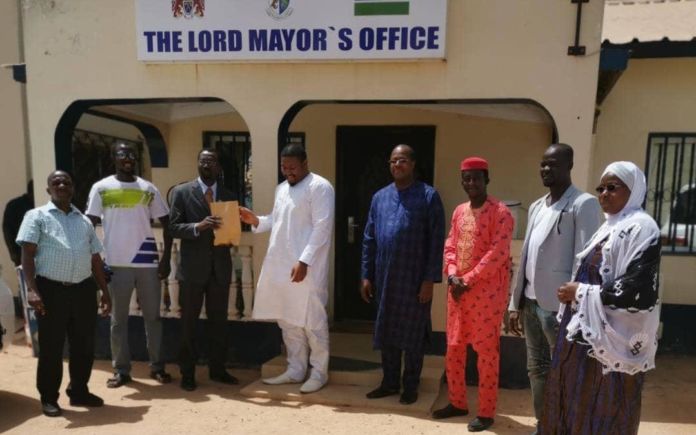 The International Vision for Community Development, IVCD, otherwise called Baadugula Tuwaaxun Kompe, BTK, has given Kanifing Municipal Council D50,000 to support the country's fight against the COVID-19 pandemic.
IVCD/BTK is a development oriented organisation dedicated to addressing educational and socio-economic communal and national development initiatives. It has members from across the world with its headquarters in Dippa Kunda Chupe Town.
At the presentation of the cash sum at Kanifing Municipal Council on Wednesday, the country director of the organisaion Yaya Drammeh said: "IVCD/BTK recognised that your office is working tirelessly to mitigate the spread of the dreadful virus.
"IVCD/BTK is committed to empowering youths through sponsorship and mentoring thus complementing government's efforts for national development.
Mr Drammeh who is also a deputy permanent secretary at ministry of finance and economic affairs of The Gambia added: "We hope this small contribution will support your effort in combating COVID-19 pandemic in the country."