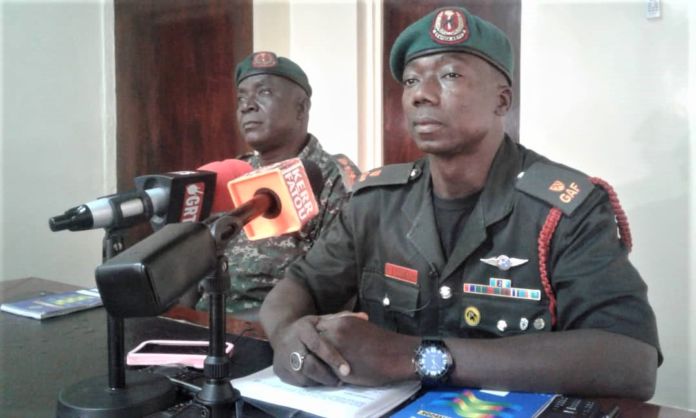 By Lamin Njie
The Gambia Armed Forces has arrested some of its own men after a break and enter incident at the army headquarters in Banjul on Wednesday.
"It was since yesterday in the morning when we reported to work," army spokesman Major Lamin Sanyang told The Fatu Network Thursday even as he said he would not be able to say the exact number of soldiers arrested.
The arrested soldiers include those who were on duty as well 'some other soldiers'.
The Fatu Network has gathered fuel coupon of D300,000 have gone missing. Other items also appeared to have been taken.
The army spokesman said he would not be able to comment further because it could jeopardise their investigation.