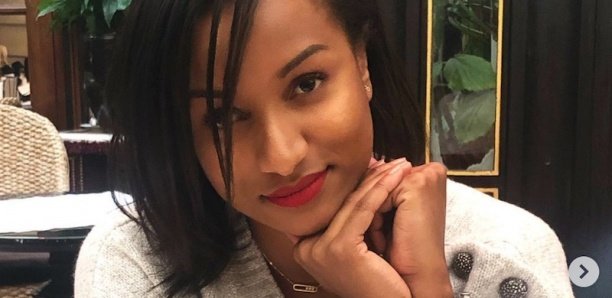 By Usuman Ceesay, our reporter in Dakar
Died under troubled circumstances at a party for rich kids, Hiba Thiam is portrayed in some media quaters as a party girl. Her ex-colleagues however want to correct the picture, to set the record straight.
Hiba Thiam died last week on the night of Saturday during a party for 'rich kids' that began on Friday. She was buried at the Yoff cemetery on Wednesday 8 April. She leaves behind her family, friends and ex-colleagues who continue to live in shock from a case that is yet to reveal all its secrets.
The seven people implicated in this tragedy faced the judge of the 8th office of the Dakar court on Thursday. Some of them will be sent to prison.
With the exception of Amadou Niane, prosecuted for receiving stolen goods, they were all charged with four counts: criminal conspiracy, drug use, failure to assist a person in danger and violation of the law on the curfew in Senegal.
Amadou Niane and another suspect Louty Ba were charged but were placed under judicial supervision. This means that they have been released until their fate is decided by the courts.
The rest of the group, Dame Amar, Nekh, Poupette, Diadia Tall, Alya and police officer Lamine Diédhiou (accused of active corruption and complicity in violating the curfew law), were placed under a committal order and sent to prison.
While, Hiba Thiam will not be around to witness the outcome of this case, nor will she be able to correct the public cartoon that tries to confine her to the simplistic features of a live-in maid, but she can rest easy: several of her ex-colleagues and classmates are in charge of correcting the distorted picture.
Certainly, Hiba Thiam liked to bite into life. The thirty-something with the pretty face was a young lady of her time: independent, open-minded, sunny and daring. To evacuate the fatigue and stress of hard working days, she did not hesitate to defy the night, its demons and traps.
But "Hiba", to those close to her, embodied more than this sulphurous character who makes the headlines in some media. Indeed, behind this Hiba Thiam stands another Hiba Thiam. The least exposed at the moment. The one who did "advanced studies" before showing off her "great professional and human qualities" in a prestigious consulting firm where, in three years, she climbed the ladder from auditor to administrative and financial director.
In 2009, she obtained a scientific baccalaureate at the Cours Sainte Marie de Hann and joined the Bordeaux Management School (Bem) where she obtained a degree in business administration. In 2012, she joined the Institut supérieur de management (Ism) for a master's degree in the same field, before leaving Senegal in 2016 for Lyon, France.
Also a graduate of the Kedge Business School in Bordeaux, where she obtained a Bachelor's degree in Business Administration, Hiba Thiam had, according to one of her colleagues, "extensive experience in financial engineering".
Her stints in a number of multinationals are proof of this: Vinci Construction in France, Orange Senegal and Philip Morris (four years in the Finance Department).
At the tobacco giant, she held positions such as budget and reporting analyst, cost analyst and credit and pricing analyst. "She was highly proficient in a variety of financial management tools and programs, financial processes and customer/bank relationships," says a Philip Morris executive.
At the time of her death, she was completing a Master of Science (Msc) in Finance at the French business school EMLyon. At the same time, she was preparing for her GMAT (Graduate management admission test, a standardized test in English), a visa to enter major American universities. "She was intelligent, passionate and hard-working," regrets a relative, his voice embraced by a tremolo.
Born to a Senegalese and a Moroccan, Hiba Thiam spoke Wolof, French, English, Arabic and had some basic Spanish. Her former classmates remember her as a "kind and humanistic" girl.
Hiba Thiam loved music, "one of her hobbies," says a friend. She loved concerts and studio recordings, but also musical acrobatics. She also loved tourism: "She went to seven European countries (Spain, France, Belgium…), the United States and many paradisiacal regions in Senegal," says a former colleague. He adds: "She had a lot of fun, like everyone else of her generation, but she worked hard too."
His ex-colleagues are convinced: "Hiba was just in the wrong place at the wrong time, which could happen to anyone, even well-bred."