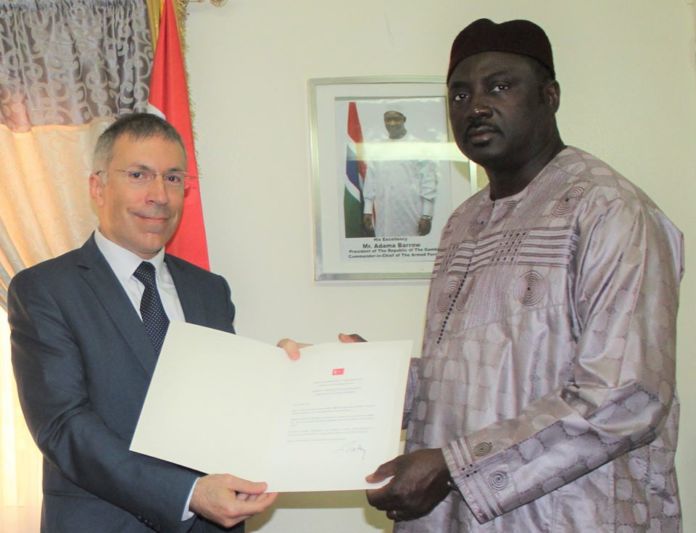 New Turkey ambassador Tolga Bermek has met foreign minister Dr Mamadou Tangara, announcing Turkey will continue working with The Gambia
Mr Bermek promised that his country will continue working towards strengthening the already cordial bilateral relations with The Gambia in the areas of defense and economy, foreign affairs said in a statement on Tuesday. The Ambassador talked about the possibility to increase the operations of Turkish Airline in The Gambia from 3 to 4 weekly flights, the ambassador added, according to foreign affairs.
"Ambassador Bermek spoke about the opening of Turkish Cooperation and Coordination Agency (TIKA) in April last year noting that it would further enhance development cooperation between the two countries in the areas of education, health and agriculture," the statement added.
Mr Bermek is Turkey's new ambassador to The Gambia, succeeding Ismail Sefa Yuceer who left the role last month.