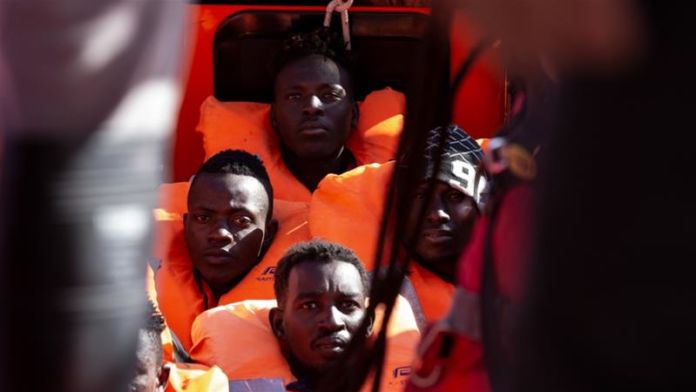 Almost 1,000 refugees and migrants have been intercepted at sea and returned to war-ravaged Libya this year already, according to the International Organization for Migration (IOM).
"At least 953 migrants, among them 136 women and 85 children, have been returned to Libyan shores in the first two weeks of 2020," IOM spokesperson Safa Msehli said on Tuesday.
Libya, a large oil producer, has been engulfed in chaos since 2011 when longtime leader Muammar Gaddafi was killed in an uprising.
It is now split between two rival administrations: the internationally backed Government of National Accord (GNA) led by Prime Minister Fayez al-Sarraj, and the House of
Representatives allied to renegade military commander Khalifa Haftar and his Libyan National Army (LNA).
The IOM said most of the refugees and migrants were "disembarked in Tripoli and all were taken to detention centres".
About 4,500 people are currently held in "official" detention centres across Libya. Thousands more are held in "prisons" run by armed groups.
Both types are said to be overcrowded with unhygienic and inhumane conditions, with abuse and violence rampant. There is a shortage of food and drinking water, but an abundance of torture and forced labour.
"The conditions in these centres are crazy," Alkalo, 17, a migrant from The Gambia, told Al Jazeera.
"Sometimes you get food, sometimes you don't. If they give you bread, you eat half and save half. You don't know when you will eat next. If you don't have money, your only way out is either escaping or death.
"If they catch people running away, they shoot at you. They may shoot you in the leg, they may shoot you in the head." (Al Jazeera)