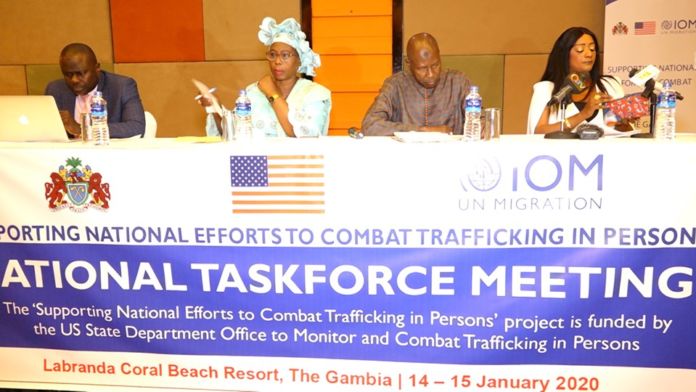 By Adama Makasuba
The Gambia government has said it will afford trafficking in persons greater attention by support all 'relevant' institutions charged with fighting the problem.
The Gambia last year stood at risk sanctions from the United States after it was found to have not made 'significant efforts' to fight human trafficking.
The US Department of State in the 2019 Trafficking in Persons (TIP) report released in June 2019 placed The Gambia in Tier 3, the last of three tiers. A country in Tier 3 is placed under special scrutiny and risks US sanctions.
The Gambia government on Tuesday responded by bringing together officials from the police, army, immigration, state intelligence service and custom officials to proffer measures aimed at addressing human trafficking in The Gambia.
At the opening of the two-day workshop at Coral Beach Hotel, Vice President Dr Isatou Touray said: "The government will put all efforts together and support all relevant institutions to address the issue of trafficking in persons because it's a human rights violation and also has a gender dimension.
"The trafficking in persons will be giving greater attention by the government and relevant institution to take it further and address the gross violation of human rights."
The head of The Gambia anti-human trafficking agency Tulie Jawara-Ceesay said human trafficking was a global problem that needed to be addressed.
She called on everyone to participate in fighting trafficking in persons describing it doers' hyenas who had to be hunted for their heinous actions and penalised.
"Trafficking person is a criminal offense. It is prohibited by law and the offenders must be punished," NAATIP executive director added.