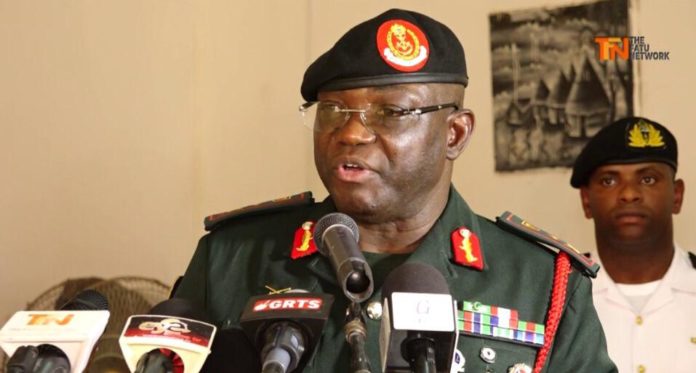 By Lamin Njie
One hundred and fifty soldiers who were sent for training in Senegal as part of a grand new presidential guard project have returned to the country.
Major Ousman Bah was in August 2019 tapped to lead troops into a three-month training program in Fatick, Senegal. Nine women took part in the training.
Sources told The Fatu Network deputy army chief Yankuba Drammeh met the troops at Fajara Barracks today. The troops returned to the country at the weekend.
The Barrow administration has been building a new presidential guard, an elite unit that will ultimately be in charge of the security the president and the State House – once EMOMIG leaves The Gambia.
The new presidential guard of The Gambia currently boasts of 150 Gambian soldiers, but the newly returned 150 soldiers brings the number to 300.