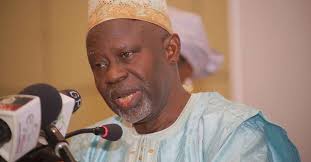 By Lamin Njie
The secretary general of the United Democratic Party has vowed to contend with anyone who attempts to divide the party.
"I am not desperate to be the president of The Gambia but any person of whatever description, of whatever station in life who attempts to divide the UDP I will take on you headlong. I will fight you to prevent that. That is my mission," Ousainou Darboe told hundreds of party delegates Friday as he declared open a three-day congress by the yellow party.
The United Democratic Party on Friday began a three-day congress to elect a new leadership that will steer the affairs of the party for the next two years.
It comes as the party continues to form a key part of President Adama Barrow's government which came to power in 2016.
And Mr Darboe's strong sly dig comments come amid speculation of growing division within UDP. President Adama Barrow who was a member of UDP has been accused by the party's supporters of forming a movement that is out to destabilize the party. The Barrow Youths for National Development was formed in January 2018 and it comprises mostly UDP lovers.
But Mr Darboe in his one-hour three-language address told party supporters "I will not preside over the disintegration of the United Democratic Party."
"I have been elected to preside over the unification of the United Democratic Party and to get more people to join the course of the United Democratic Party. Any attempt by any person to do so, I will fight you. There is no doubt about that," Mr Darboe who is seeking re-election as the party's leader said.
According to Mr Darboe, the unity that the United Democratic Party enjoys today started in 1996 when some key members of the party were arrested.
"I have told you UDP [is] one voice. That's why since 1996, Yusupha Cham, Wassa Janneh, Dembo Ara, Syngle Nyassi, Sarjo Kunjang Sanneh, Do Taylor, when Jammeh's bad people took them to NIA, all sorts of bad things were meted out to them. That was the day UDP's unity began," he said.
"Now we cannot be in our comfort zone [and] UDP is divided. I want people to know that the only UDP that exists is the UDP of 1996. There is no UDP 2016. Because it is the UDP of 1996 that brought up in concert with other political actors that booted out the dictatorship."