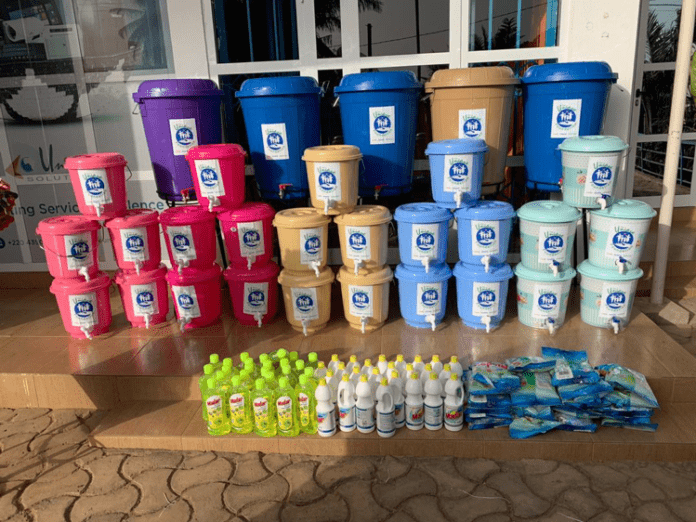 Unique Group Co. Ltd. donated One Hundred Thousand Dalasis (GMD100, 000.00) to the Emergency Fund of the Gambia Chamber of Commerce and Industry's (GCCI) Businesses against Covid-19.
In addition, The Unique Group through The Unique Foundation donated hand washing buckets including sanitary items to 11 representatives of all seven administrative regions in the country through their National Assembly members to fight against covid-19.
The Gambia Red Cross Society also received free radio shows on three of the top radio stations in the country, fumigation material to disinfect public places, hand washing buckets and sanitary items to be placed at strategic locations across the country. The Unique Foundation also made available five hours of radio show talk time a week available to all health experts and awareness groups to ensure a wider awareness campaign in English and local languages.
Group CEO Mr. Papa Yusupha Njie commented that, "It is the responsibility of the business community to support causes that have a direct impact on the population that we serve, including individuals and entities that spend money on our products and services to keep us in business. We remain committed in providing the support needed towards fighting the current global pandemic we are facing".
Fatou Hughes, the Unique Foundation Coordinator also stated that "the assistance will not stop here as the foundation will be working with the Ministry of Health and Social Welfare, health careprofessionals, municipalities, and communities in various initiatives to fight Covid-19 solidifying the Unique Foundation's motto of Care,Share and Service to the nation"