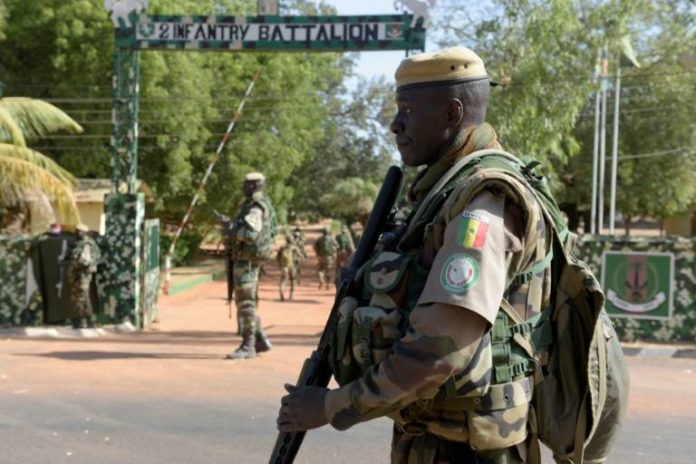 Centre of Policy, Research and Strategic Studies' maiden Afrobarometer report on The Gambia has revealed that Gambians are divided on the presence of ECOMIG in the country.
"Gambians are split on whether the Ecowas military intervention in The Gambia (ECOMIG) should leave the country and let Gambians take charge of security matters in the country," the report said.
According to the report, 50 percent of Gambians want ECOMIG to leave the country while 44 percent of Gambians strongly disagree.
Afrobarometer is a pan-African, nonpartisan research network that conducts surveys on democracy, governance, economic conditions and related issues in more than 35 countries in Africa. This makes it the largest public-opinion survey in Africa.
Dr Ismaila Ceesay, a political science lecturer at the University of The Gambia presenting the report's findings on Wednesday, said the presence of Afrobarometer and their work in The Gambia is one of the achievements of this government "in the sense that for 22 years Afrobaromter was not allowed to operate in this country because the environment was not conducive."
"The doors have opened now; [this] government has created that conducive environment for researchers to do their work without fear of being persecuted," he said.
Dr Ceesay added: "The findings of this Afrobarometer project are very important for this government. Because it tells the government what its citizens think, feel and believe so that the government can be responsive to the needs of their citizens. Therefore I even think that the government really is being given information for free that they can use to their own benefit; that they can use to inform their policy making agenda."