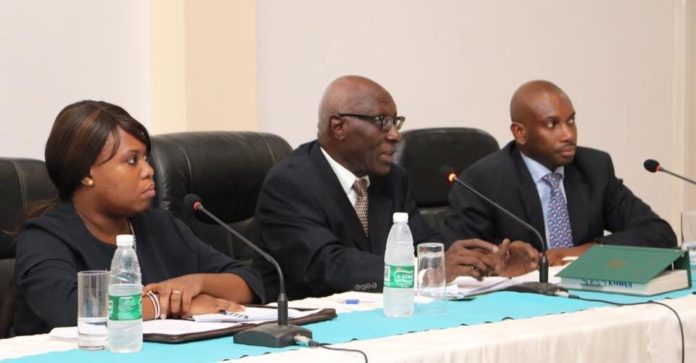 By Lamin Njie
Gambian lawmakers on Wednesday approved a request by the Minister of Justice Abubacarr Tambadou for three top former officials of the Janneh Commission to be paid their outstanding salary of D600,000.
Surahata Janneh, Abioseh George and Bai Mass Saine in 2017 led a painstaking investigation into the financial activities of public enterprises, bodies and offices as regards their dealings with former President Yahya Jammeh. The three former commissioners were receiving D100,000 in honoraria each every month. But the officials in a letter written to the minister of justice on June 10, 2019 said three months after the submission of their report to President Adama Barrow, they were yet to receive payments for February and March.
"We have armed you with all the correspondence and documents you require to obtain approval for our payments. As far as you know, there is no resistance from the National Assembly with respect to our honoraria," the officials told the justice minister in their letter.
They added: "However, you seem to have discomfort appearing before the National Assembly to justify payment for work done. This reluctance on your part is rather unjust."
On Wednesday, the Minister of Justice appeared before the National Assembly where he secured an approval for D200,000 to be paid to each of the three commissioners.