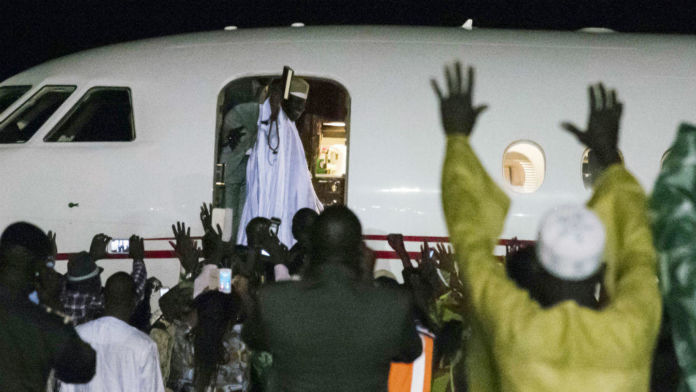 By Lamin Njie
Opposition APRC has called on the UN, AU and Ecowas to put pressure on the Barrow administration in order for former president Yahya Jammeh to return to The Gambia.
Mr Jammeh fled to Equatorial Guinea in January 2017 after suffering a shock election defeat.
The United Nations, AU and Ecowas all played major roles in him fleeing the country.
Jammeh's party, the APRC, wants the former dictator to return to The Gambia and has called on three international organisations to facilitate the move.
"We challenged the United Nations, the AU and [Ecowas] to put pressure on this government to ensure that, that document is adhered to strictly. Other they will lose credibility within the region and indeed the entire world," APRC interim leader Fabakary Tombong Jatta told journalists Wednesday in Tallinding.
"If you remember president Jammeh left the shores of this country based on an agreement, negotiated by Ecowas, AU and the United Nations. Immediately President Jammeh left the shores of this country, that document was thrown into the dustbin."
Former President Jammeh ruled The Gambia for 22 years but his time in office is being remembered for its massive corruption and human rights violations.
He was seeking re-election in 2016 but lost surprisingly to political newcomer Adama Barrow which dashed any hope of him ruling for a 'billion' years.