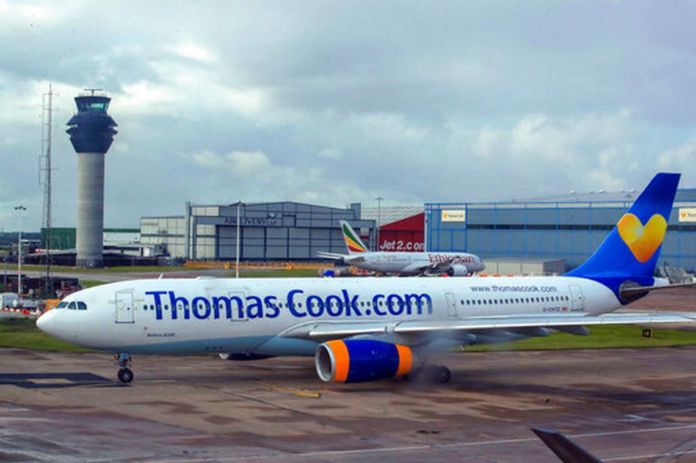 By Lamin Njie
With the looming collapse of Thomas Cook, the Minister of Tourism Hamat Bah summoned a meeting of stakeholders to seek remedial actions to respond to this emergency, government spokesperson Ebrima Sankareh said Thursday.
Top aviation giant Thomas Cook went into administration earlier this week, leaving millions of travellers scrambling for options.
Thomas Cook is a major player in The Gambia's aviation life and most British tourists fly to the country through the airline.
Thomas Cook's collapse has thrown the country's tourism into uncertainty but the Gambia government is saying 'significant steps have been taken to mitigate the potentially devastating effects of this unfortunate situation on Gambian tourism, which is the heartbeat of our economy.'
"Predictably, given the crucial role that Tourism plays in the Gambian economy, the Government of President Adama Barrow is shocked and saddened by the devastating news of Thomas Cook's collapse following an unsuccessful attempt to secure a bailout," government spokesperson Ebrima Sankareh said in a statement.
According to Mr Sankareh, no sooner had news of Thomas Cook's definitive liquidation broke than The Ministry of Tourism and Culture convened an emergency meeting with "all stakeholders including the International Monetary Fund, the European Union, the World Bank and the Ministry of Finance to device a strategic response."
While Mr Sankareh did not state when and where the meeting took place, he said it "came up with an Emergency Response Team which has already recommended a Strategy to immediately mitigate the shock on the job market and the impact on the overall economic situation of The Gambia."
"The Barrow Government, working with our partners, has since developed modalities to increase the frequency of flights to Destination-Gambia by other carriers as a direct measure to minimise the impact of Thomas Cook's collapse on The Gambian tourism market," Sankareh added.