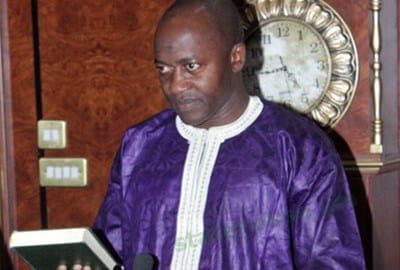 By Lamin Njie
The national assembly member for Foni Kansala constituency Musa Amul Nyassi has said that the Truth, Reconciliation and Reparations Commission is a breach of the 1997 constitution.
The TRRC was set up by President Adama Barrow in July 2017 but it started work in January 2019.
The idea is to investigate the human rights violations and abuses of the 22 years rule of former president Yahya Jammeh.
But Nyassi speaking to The Fatu Network in an exclusive interview said: "If you look at the current commission which is the TRRC, I am not legally minded but if you go to the 1997 constitution through which the government is operating the state of affairs, Section 13 has clearly stated that under no circumstances should any person who worked with the junta – be it the junta or any other person who has served in the government of the junta – appear before any court of law, commission or whatever.
"That is clearly stated in the constitution but what are we seeing? We are seeing something different from what the constitution is saying. What is responsible for that? Like I said, I am a layman but I know this is clearly stated in the constitution."