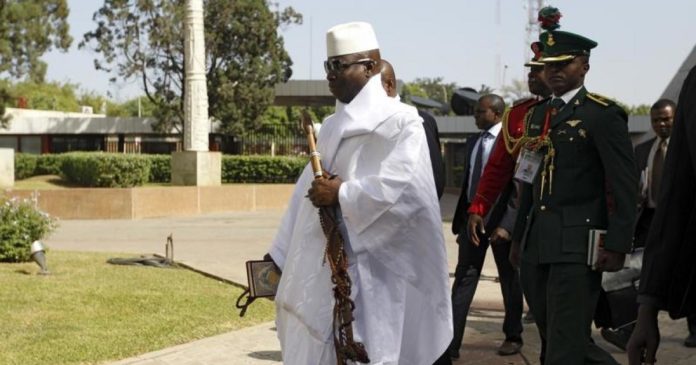 By Lamin Njie
Opposition APRC on Thursday commenced a 14-day tour of the country.
The spokesperson of the party Musa Amul Nyassi speaking to The Fatu Network on Friday said the venture will last for two weeks.
Nyassi said: "The purpose of the tour is to go and assess the political situation in the country, as far as our party is concerned. Because as you may know we were dominating in all regions and in all constituencies when it comes to voter turnout and voter population and in terms of party support.
"So since the advent of the presidential election in 2016 December coming to the national assembly election, mayoral and chairperson, one can notice that there has been a lot of change as far as our grip on the ground is concerned.
"So as a result we were able to go on a tour some time last year and we have seen the impact that it had. This is why we have thought it fitting that we have to go back again on the ground to talk to our sympathizers as per the current situation.
"You may also be aware that there have been commissions – since 2017 to date. For us [the way] we are analysing it as, the commissions are also meant to stain APRC as party. So we need to go out and talk to the Gambians, the Gambian electorate for them to be able to distinguish between AFPRC and APRC and again try to convince Gambians that APRC as a party when we were in power, we have also impacted the lives of every Gambian citizen developmentally and also our development has gone across the length and breadth of The Gambia. So we are going back to renew that APRC government coming back to power is poised to do more than what it had done in the past."