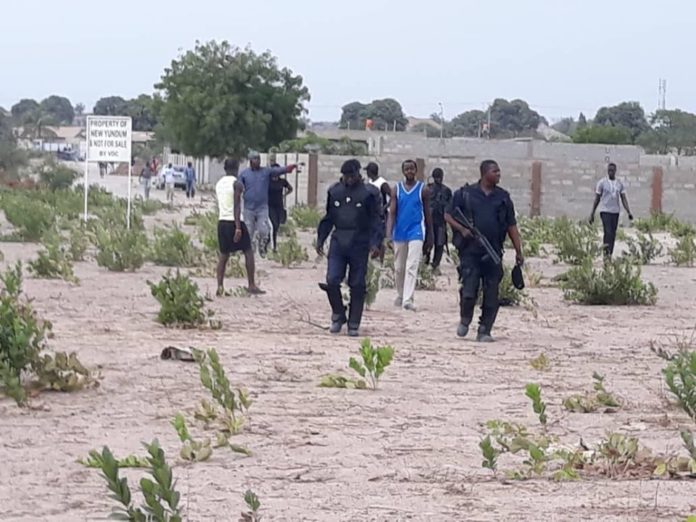 By Lamin Njie
New Yundum Village Development Committee has raised the alarm some of the country's national assembly members are conspiring with the government to take their land.
New Yundum is the latest Kombo town to become enmeshed in a land crisis amid reports the government has dished out land it took from the community on the pretext of expanding the military barracks there to national assembly members and 'senior' government officials.
"They (national assembly members) are part of parcel of this," Malang Bojang, Village Development Committee secretary told The Fatu Network.
The land in question measures 1000/500 meters and its on the Kombo Coastal Road opposite the Yarambaba Housing Estate.
The Gambia government gave plots of land to the country's lawmakers from the 40% of the land under its custody.
The people of New Yundum said the government never followed due process of which the national assembly members are complicit.
Bojang said: "Our problem with that area is that when the 40% is being given to national assembly members, at that point in time our issue was at the national assembly already being presented through the Honourable Minister of Information, then he was representing the local government minister.
"He understood that the community is making a claim of the particular land. So we believed that when that 40% is being given to the government, before they start dishing out amongst themselves and even some private individuals…
"So we said, 'this is a court order, we have issues there, we think the national assembly members should understand our plight as a community before they taking these things [plots of land] to them[selves]'.
"That they must raise a flag to the government, inform them that this [problem] is before us. There will be discussion going around whether they will be going to court or not. But they[re] being complicity. They are part of parcel of this. We will challenge this thing at the courts, whatever the verdict we will take in good faith."
The chairman of New Yundum Village Development Committee Alhagie H Ceesay said they're disappointed with the NAMs.
Ceesay said: "We are disappointed with the NAMs. Because these are people that are there for the people and when people have issues, these are the people they go to for help. But to my surprise, in today's Standard I saw that some NAMs said they would return their land if the court says so.
"They should lead by example. Whatever the government gives them… Even the vehicles [given to them] people have been asking that they find out where it is coming from. So the same thing applies to the land."