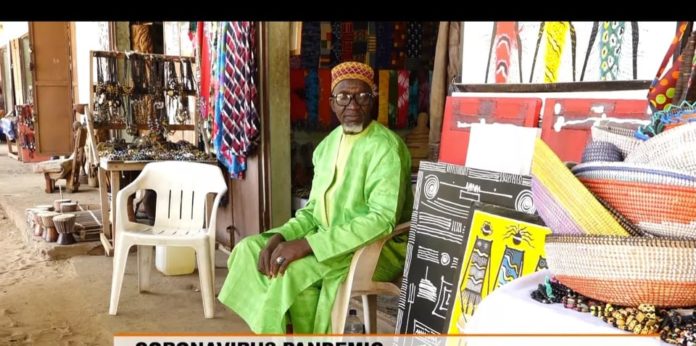 By Ousman Jatta
Sellers at the craft market in Bakau have said the coronavirus pandemic is having rippling effect on their businesses
The tourism sector contributes immensely to the Gambian economy but the coming of coronavirus has hugely changed the narrative.
The sector employs at least 100,000 Gambians among them those in the craft market sub-sector. But according to Sainey Singhateh the president of Bakau craft market, there is no tourist season for this year which means business is not fairing as expected.
The Gambia's tourism season usually begin in late October and normally last for a period of six months.
Samba Sarr an artisan at the Bakau craft market, spoke along the same tone as Singhateh disclosing they sit for hours, sometimes the whole day without seeing customers.
Mariama Manneh called on the government to chip in and offer a helping hand in order to compensate for their losses during these trying times of the pandemic.