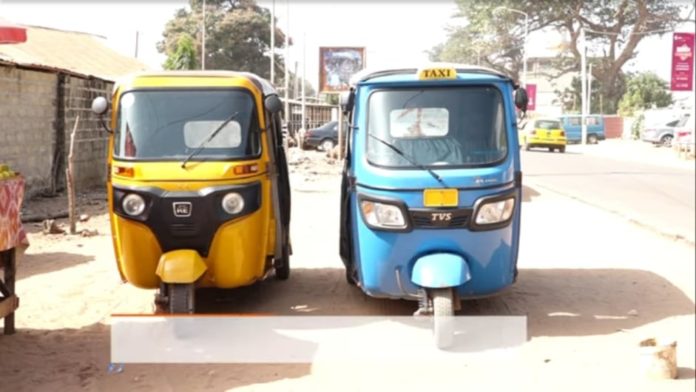 By Ousman Jatta
Motor tricycles also known as Batch cars are becoming a widely used local taxi transport service by most Gambian commuters mostly during rush hours.
Three wheeled vehicle is based on the same technology as a bicycle and a motorcycle but it's normally powered by an electric motor, scooter or a car engine.
Amadou Saidy a motor tricycle driver for the past six years said the motor tricycle is a booming business for them nowadays. He says they depend on it to earn income for themselves to be able to put food on the table for their families.
Abdoulie Jammeh is also among the few motor tricycle drivers in Bakau. According to Jammeh, the covid – 19 pandemic has seriously affected their taxi business as they sit for hours without seeing customers.
The cost of fair for the batch cars is five Dalasis, for commuter's dwelling around Bakau.
With the country now experiencing severe traffic jams mostly during rush hours most people are beginning to turn their focus on the motor tricycles.