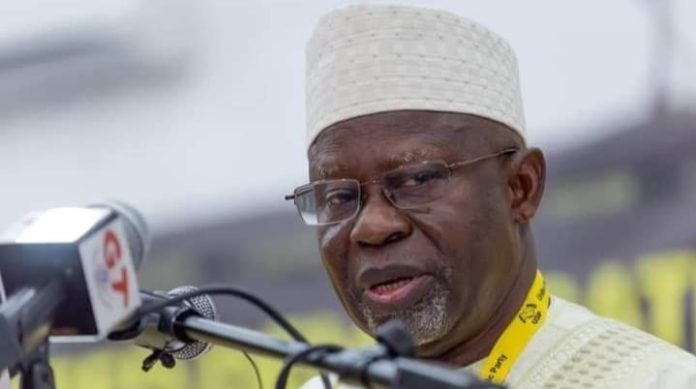 UDP leader Ousainou Darboe tendered the disclaimer 'he's my son but I did not inculcate that habit in him' as he said President Barrow spoke falsely about the circumstances around his appointment as foreign minister.
President Barrow's claim Darboe insisted he could work as foreign minister even after his friend Omar Sey counselled him that his age was against him was thrown at the UDP leader during his interview with Membekering on Tuesday evening.
And reacting to the claim, the UDP leader said: "I know it's now clear to Gambians that your president that he's good at saying statements that do not exist. To say I cannot be vice president, that's true. But Omar Sey was never there during our discussion. It was his press secretary Amie Bojang Sissoho who was there. She was the one inside his office.
"When I told him I could not be vice president, his eyes dropped because it shocked him. Because what he said [is that] he doesn't like travelling, that entering plane is not something he's excited about. That he would like for me to go to places that the president should go to. So he was shocked.
"He asked me why I could not be vice president and I told him what disqualified me to contest as president is what disqualified me to be appointed as vice president and that's the truth. But all he said here that Omar Sey said this… Omar Sey was foreign minister, he has seen foreign ministers who are much older than me.
"So to say those statements is not true but what it has shown is that our this man is very good at saying statements that do not exist."
And when host Pa Modou Bojang put to him President Barrow was his son, the UDP leader retorted: "He is my son but I did not implant that habit (lying) in him."