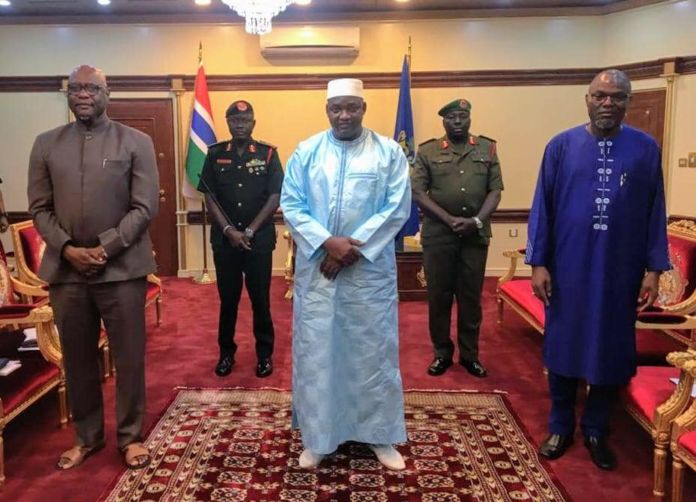 By Lamin Njie
The new head of the army Yakuba Drammeh met President Adama Barrow today at State House.
It comes three days after the top military leader returned to work following a scare over coronavirus. He had flown in the flight as a Gambian woman who tested positive for coronavirus last month.
The major general was on self-quarantine and only returned to work on Monday.
He met with President Barrow at State House accompanied by his deputy Brigadier General Mamat O Cham. The defence minister also participated in the meeting.
According to State House, the army chief and his deputy updated the president on the situation at the Gambia Armed Forces and "proposals under CDS Drammeh's leadership, within the context of improving the structures and operations of the Army".
The new army leaders also assured the President that the army is ready to stand by 'civil authority' in the fight against the global pandemic, COVID-19 in The Gambia.
Mr Drammeh was appointed chief of defence staff last month following the abrupt sacking of Masanneh Kinteh who had been in the role for three years.