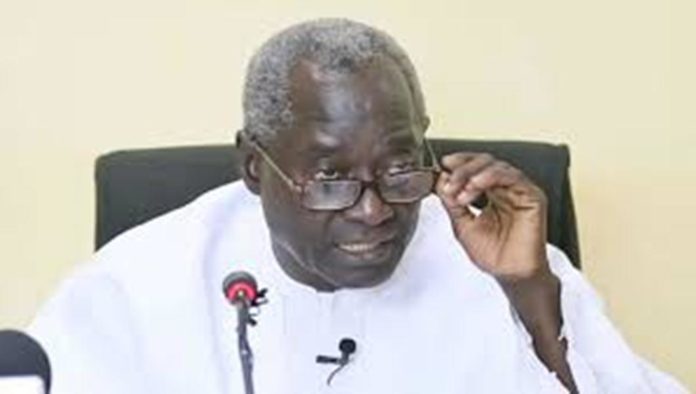 By Lamin Njie
Halifa Sallah directed his disappointment at the speaker of the National Assembly after the attorney general Abubacarr Tambadou's comments that interpretation was a matter for the courts.
Lawmakers were on Thursday involved in a long back and forth over the attorney general's request for the extension of a state of emergency declared by President Adama Barrow over the coronavirus.
Mr Sallah had quickly made a suggestion for the proclamation to be passed to the National Assembly's committee on human rights and constitutional matters before they could vote on it – which sparked a huge commotion.
The attorney general took the floor midway into the back and forth and said: "I understand the honourable member for Serrekunda's concerns. That between the period of the first declaration and the second declaration there might have been a gap and whether any measures where taken to enforce the regulations issued in between that gap.
"Now this is a matter of interpretation and that is not, with all due respect to the national assembly member for Serrekunda, the province of the national assembly. That is the responsibility of our courts."
Mr Sallah, unappreciative of Mr Tambadou's comments rose and said: "Point of order… Honourable speaker, the minister rose to make an observation and I was not in any way asked to allow that process to take place at the time that I was making that motion.
"And you've given the minister the privilege now and I believe, Honourable speaker, [that] it's just fair that we are entertaining what is not proper and the minister should realise that.
"What he is saying now is in fact improper but we are allowing him because we understand the urgency."