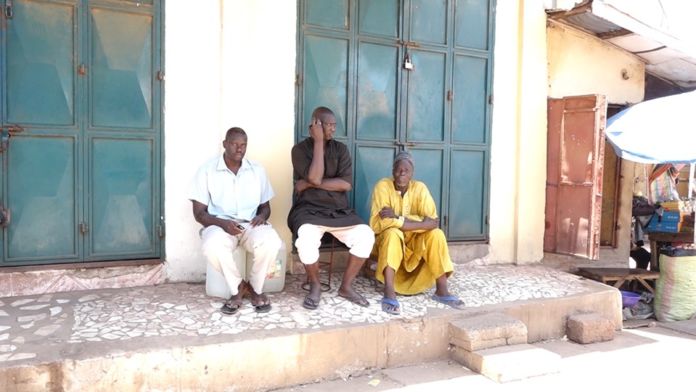 By Sarjo Brito
Their businesses are closed but they still sit in front of their shops, all staring in frustration as they think of how they will earn their next meal. Vendors at the Serekunda market said they will probably die of hunger before being killed by the deadly coronavirus, following government's decision to close all non-essential food outlets.
Vendor Jamanty Fadera said the shutting down of non-essential businesses is not looking good for people like him. He urged The Gambia government to reconsider their decision or help provide relief packages to help poor families across the country.
"I am asking the government to help. Let them help the people who depend on this market for survival. I have a family and I have five kids but since the state of emergency was declared, I haven't been able to feed them."
Badou Jobe, who also sells at the market said he still doesn't understand how the National Assembly arrived at the decision to extend the state of public emergency to 45 days without clearly telling people how they'll be supported by the government when they are asked to stay home.
"They asked us to stay home without providing us without a single relief package. Before the virus kills us, we will be killed by hunger. All the countries that asked their citizens to stay home have provided them with relief packages and in our case, what is there for us?"