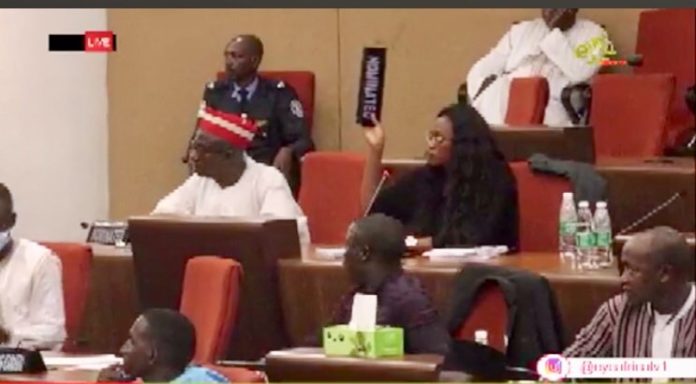 Majanko Samusa said 'something will happen here' as he accused his NAM neighbour Ya Kumba Jaiteh of 'always' disturbing him with 'side-talk'.
The MPs locked heads on Tuesday with Mr Samusa informing deputy speaker Momodou Sanneh that he had previously reported Ms Jaiteh to the Speaker of the House.
"I have told Madam Speaker here that am always being disturbed. This is my second or third time. Am always being disturbed here by side-talk. I don't want segregation. Am telling you. Otherwise something will happen here," An angry Samusa reporting Ms Jaiteh to deputy speaker Momodou Sanneh on Tuesday said.
"I think the Honourable Member has just threatened me," Ms Jaiteh fired back.
She then murmured: "This is serious what is happening."
She then said, as the House burst into commotion: "Honourable speaker I have a very serious point of order because I feel threatened where I sit, with the words the Honourable Member said and I think the Honourable Assembly needs to take notice. The Honourable Member just threatened that something will happen here if this continues and I think that this threat is directed towards me."