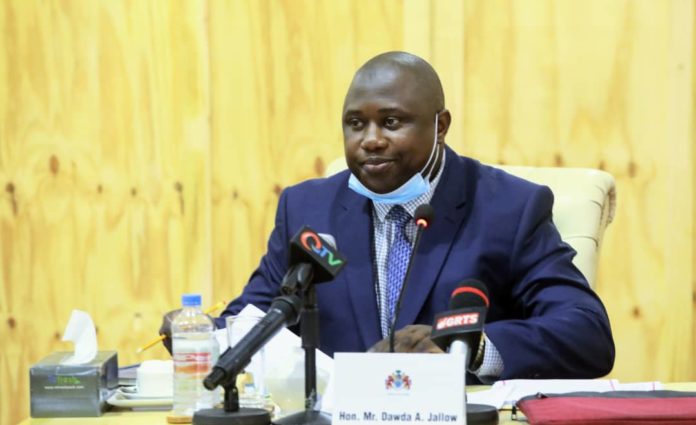 The greater chunk of Gambian lawmakers were not interested when Dawda Jallow on Tuesday pleaded with them to approve the president's move to extend the current state of emergency.
The attorney general and minister of justice was at the national assembly in a attempt to clinch a last-minute authorisation from the lawmakers for the current eight-day state of emergency to be extended by 45 days.
"Honourable speaker, between the first proclamation by the president on the 18th of March 2020 and today, the number of viral infections has dramatically increased around the world and in this country. In our country, the number of infection has risen from one to 64 and the number of deaths from one to three," Mr Jallow while pleading with the NAMs said.
Banjul North MP Ousman Sillah who seconded the motion said for various reasons he was in support of an extension.
"The first reason is that we're still living with COVID-19," he said.
The motion however quickly crashed after 23 of the NAMs voted against it being discussed, while 20 voted for its consideration.
The president will now left with the option of using his powers to declare a 21-day state of emergency.