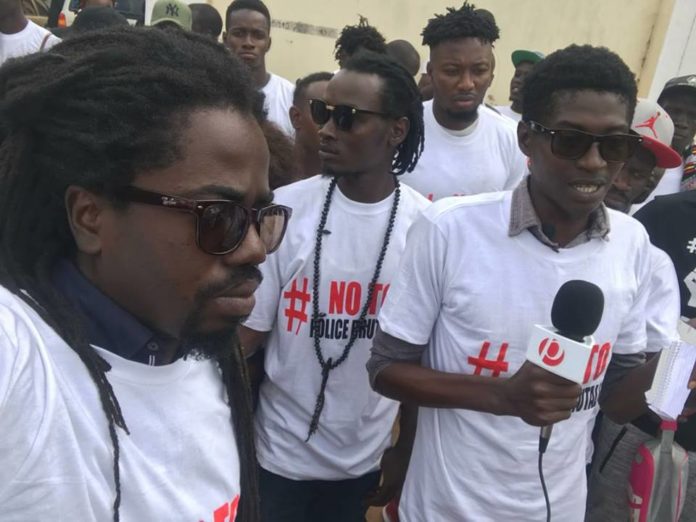 By Lamin Njie
Fans of Killa Ace on Thursday gathered around the Kanifing Magistrates' Court to protest the arraignment of the rapper over alleged assault and breach of peace offences.
The fans who numbered around 50 stood outside the court where they denounced the police over their treatment of civilians. The fans chanted, 'no to police brutality.'
Police prosecutors on Thursday presented an amended indictment before Magistrate Sainey Joof of the Kanifing Magistrates Court. They accuse Killa Ace of assaulting a police officer and conducting himself in a way that could breach peace. The rapper who also is accused of willfully damaging a property pleaded not guilty as soon as the charges were read to him in court.
Killa Ace was arrested by police two weeks ago for assaulting a police officer. According to the police, the rapper also at Serekunda market conducted himself in a manner which could lead to breach of peace. The incident is said to have happened on October 28.
The case will return to court next week.