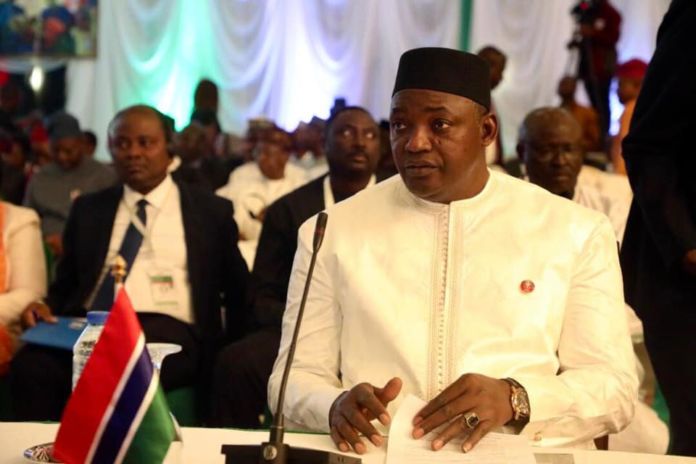 By Lamin Njie
Gambians on Monday stepped up their call for President Adama Barrow to show leadership over the coronavirus crisis.
President Barrow has made only a single public appearance since the coronavirus crisis began, in the form of an 8-minute public address on 17 March. He has since retreated behind the walls of State House.
Gambians have been calling for the Gambian leader to show leadership by speaking to journalists on his government's efforts and plans against the deadly disease.
However, senior information officer at the office of the government spokesperson, ministry of information Prince Bubacarr Aminata Sankanu lept to the president's defence on Monday saying just because US President Donald Trump is speaking doen't mean President Barrow should also be speaking.
"The president is leading from behind… Just because Trump is coming up and speaking, Merkel is coming and speaking that doesn't mean that our president should just come and [speak]," Mr Sankanu told reporters at a news conference in Kotu on Monday.
"He set the agenda. He is in charge and a time will come when he sees the need, he will protect the political leadership and act. But right now the technocrats are there…"