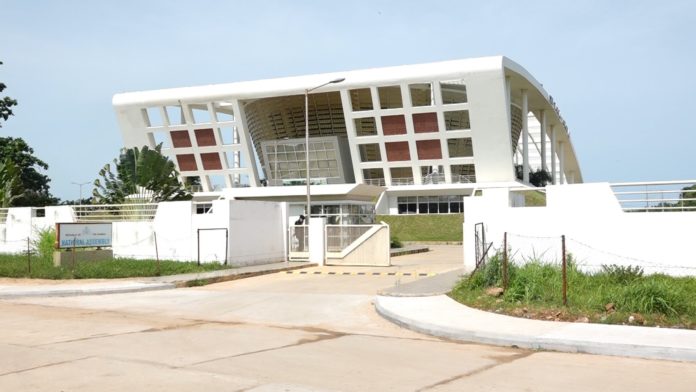 By Jaka Ceesay Jaiteh
Members of the press were today denied access to the National Assembly to cover the much-awaited tabling of the new draft constitution.
The Minister of Justice is expected to table a Bill today seeking to repeal the 1997 Constitution and replacing it with a new constitution.
Members of the media were however denied access to the national assembly; only three media institutions of GRTS, QTV and Eye Africa TV were given access to cover the historical event.
Reporters from various media institutions gathered outside the National Assembly building as they demand explanation.
Kemessen Sanneh a journalist expressed his disappointment as he believes that this is a sign of discrimination. He also blames the ministry of communication and The Gambia Press Union for not taking any action regarding the matter.
"This is a state event and all media institutions should be allowed to make reporting. It is a discriminatory act that has been carried out," he said.
He added that the National Assembly should have taken necessary steps in organizing today's event due to Covid 19.
"We have been covering events at the National Assembly since March and we have been taking all the required measures for Covid 19," he said.
Another reporter by the name Abdoulai Gibril Dibba, Foroyaa FM radio insisted this type of scenarios should have stopped at the Jammeh regime.
"The current government were complaining of injustice against the media during the previous government but it is the same injustice that we and now witnessing in the media today," he said.
Gambia Press Union official Lamin Jahateh said GPU was not aware of the incident.
"If the GPU was aware that only few media houses will be selected, we would have recommended that they allow one main media institutions to do the coverage and then give access to other media institutions for footages," he said.
Mr Jahateh further added that the GPU will not let any discrimination or injustice be faced by members of the media.
The GPU however state that they would involve the relevant authorities responsible for what had happened to prevent its kind from reoccurring.