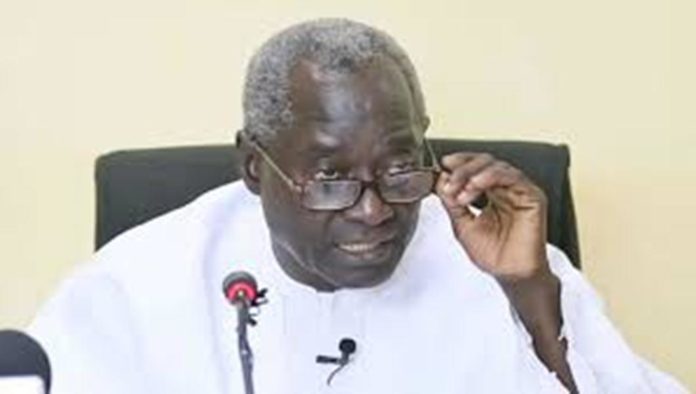 Halifa Sallah on Monday warned the National Assembly's integrity would be questioned over its decision refusing most of the nation's media from covering its sessions.
Reporters complained outside the National Assembly on Monday after they were told only GRTS, QTV and EyeAfrica were allowed to cover the sessions. Halifa Sallah was with the reporters to find out what was going on.
"Honourable Speaker the reason why I entered just now is because outside we have journalists claiming that the National Assembly has discriminated them by giving a right to certain media houses to cover the sessions of the national assembly especially the state media and discriminated against the private media and Honourable Speaker the National Human Rights Commission is established precisely to eradicate violation of fundamental rights and freedoms," Mr Sallah quickly told the speaker of the House as the sessions began.
He insisted further: "We should not allow this national assembly to be associated with any history that will show that we are discriminating anyone. So Honourable Speaker I want to make a motion that the decision that has been made to be annulled, and another decision to be made by you right away to allow those media houses outside the gates to come in and we place them wherever they should in order to be able to observe the distancing that is necessary. If we fail to do that Honourable Speaker, the integrity of the national assembly will be questioned."
The speaker told Mr Sallah: "Honourable Member, with all due respect I have taken your observation but I don't think it is fair to force me to take a decision immediately. I cannot accede to that request. It's something that we will take note of and we will consult with the Office of the Clerk…"