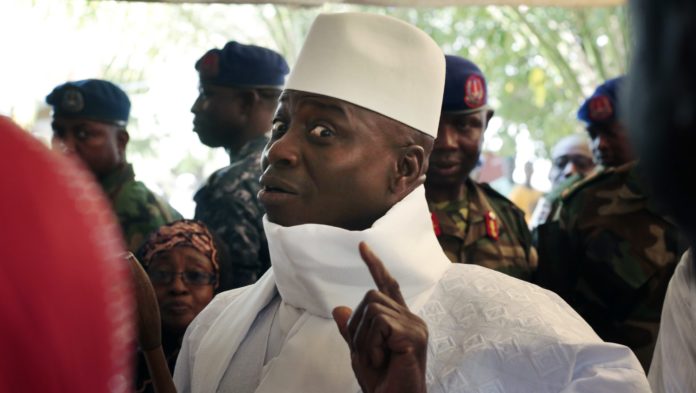 By Momodou Justice Darboe
After drawing the curtain on a week of gripping sessions about how President Yaya Jammeh abused young Gambian girls, the trrc is next week expected to start hearing testimonies about how Yaya Jammeh's band of witch-doctors marauded several Gambian villages and towns in the name of witch-hunting.
In 2009, ex-President Jammeh issued an order to members of the security forces to kidnap and beat hundreds of Gambians, he believed, were sorcerers.
The development that shocked the nation and bewildered the world saw armed soldiers targeting poor, elderly farmers pressurizing them to confess to murders by sorcery. The witch-hunt was also conducted in some government offices in Banjul.
With the combined forces of foreign and domestic witch-hunters, several Gambians were forced to drink a hallucinogenic liquid on allegations of being sorcerers and this had life-long implications on survivors and sometimes resulted in deaths.
According to reports, ex-President Jammeh had sanctioned the 2009 witch-hunt because he believed that his aunt was killed by a sorcerer.
Meanwhile, trrc is reported to have reached out to some victims of Jammeh's blitz against so-called witches and wizards and the outreach was part of the commission's mandate to investigate some of the violations of the human rights of Gambians.
The commission is next week expected to begin hearing testimonies in the issue and it is hoped this will serve as another step forward in finding justice for the victims of Jammeh-sanctioned witch-hunt.