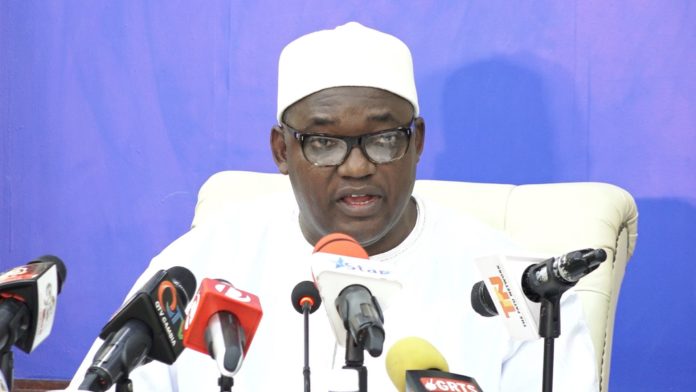 President Adama Barrow has reacted to claims by his critics he goes about sleeping while on the job.
Critics have continued to say the president dozes off even while he is standing, with some suggesting he is suffering from a medical condition.
But the president said while meeting with over 50 former MPs: "You know they ridicule me that I'm a president who sleeps.
"But a sleeping president has built Banjul and Hakalang, and Niani and Saloum, and Sandu and he is sleeping. So whenever he wakes up, you will also flee this country. But it's all because of hypocrisy."