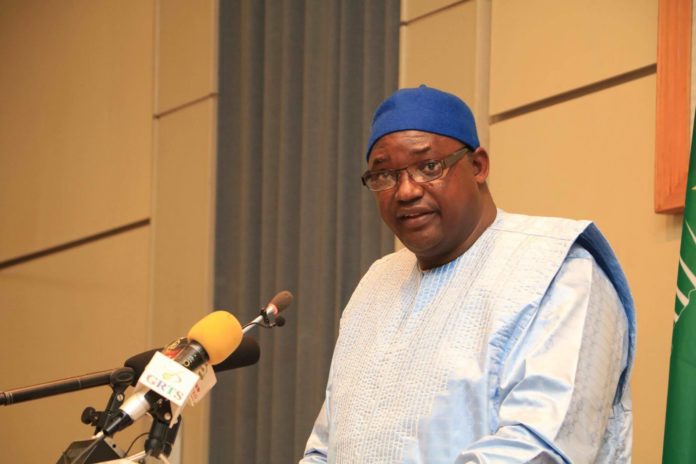 National People's Party will choose death over shame in the December presidential election, party leader President Adama Barrow has said.
Speaking to over 50 fomer MPs who visited State House to assure him of their support, the president said goats and sheep are presently in the same room hence the much talk.
The president said: "There is a lot of talk. All talk will end on December 5. What caused this much talk? It's because the goats and the sheep are in the same room. It's because of the afternoon rain but it will end on December 4. We're not taking the elections lightly.
"This election is worth everything to us. Whatever we should do we will. If you're going into a fight, you should cast your mind to two things: shame and death. If you get shamed, you should know you have been hit by something of which you must die. The agony lives with you. So you rather choose death over shame. So we (NPP) will take death and not shame."
The president has now become the second contender to throw the gauntlet to his opponents after UDP leader Darboe.
Darboe last month told The Fatu Network he has what it takes to defeat President Barrow and that he will be declared president-elect on December 5.