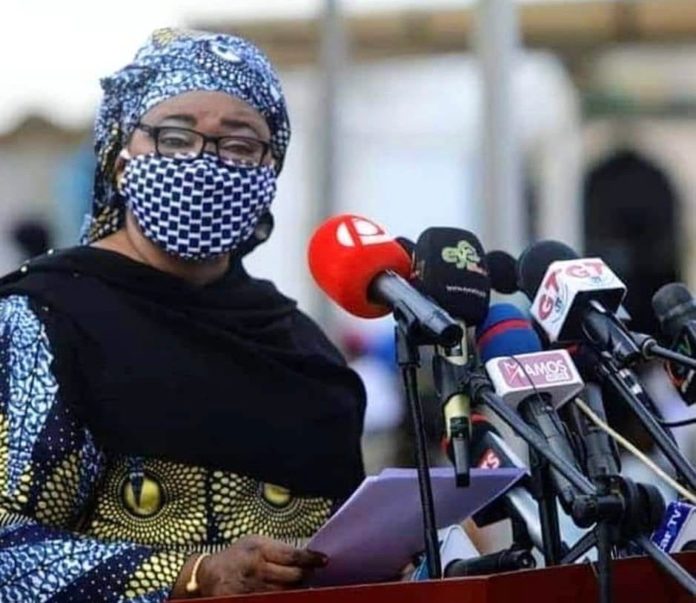 Rohey Malick Lowe has blasted as rotten talk claims UDP is a Mandinka party – and praised UDP leader Ousainou Darboe as the leader who understands the problems Gambian women face.
Speaking in Kerewan at the weekend, the UDP top official argued: "I have roamed from Banjul to Koina and every problem you hear are those that affect the women. And it's us the women who make kings. We make up the bigger chunk [of the population].
"We do the campaign, we do the dancing, we do the clapping and then when we take them to State House they forget us. But I Rohey Malick Lowe knows the wrestler that I am with who is Alhagie Ousainou Darboe since 1996 understands the problems of the women.
"So I want to tell the women Ousainou Darboe is the leader for the women, the president of the women and I know this. He knows what a woman is and what a woman deserves.
"That's why he took the presidency in the United Democratic Party and gave it to Yamoundow Yabo, a woman and a Wollof. You then have Rohey Malick Lowe, a Fana Fana. You then have Aji Yam Secka. You then have Aji Sukaina Kah. The list goes on.
"So I want to give that [comment] to those who say United Democratic Party is a party of Mandinka. That's a rotten talk. I want to tell you if United Democratic Party was a cow, the rear legs lie with us the Wolof and it's the women who are keeping a hold of it."