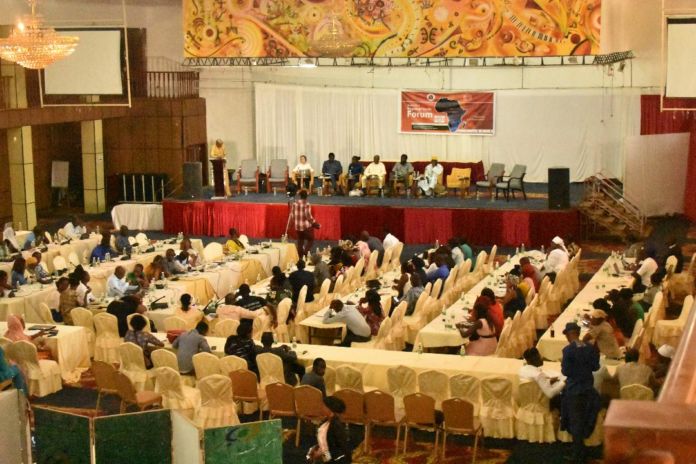 By Adama Makasuba
A two-day Africa youth forum on gender and human rights that seeks to accelerate transformations and engage young African leaders in implementing the 2030 and 2063 Agenda has ended.
The forum brought together hundreds of youths across Africa to collectively share and look into issues affecting them and measures to addressing such issues.
Speaking before hundreds of youths at Paradise Suites Hotel, Dembo Kambi, chairman of National Youth Council called on the youths of the continent to unite and rewrite their history.
He urged for cordiality among countries and 'we have to open up for free flow of economics activities in the continent' and 'development should be people centered.'
The governments should create the enabling environment for the youths to participate and governments also ensure that the young people have the necessary information to participate in politics and decision-making processes, Kambi told the forum.
According to him, youths should be empowered through job creation by their governments and 'for the governments to put in place necessary legal and economic frameworks in order for youths to engage into meaningful economics activities.'