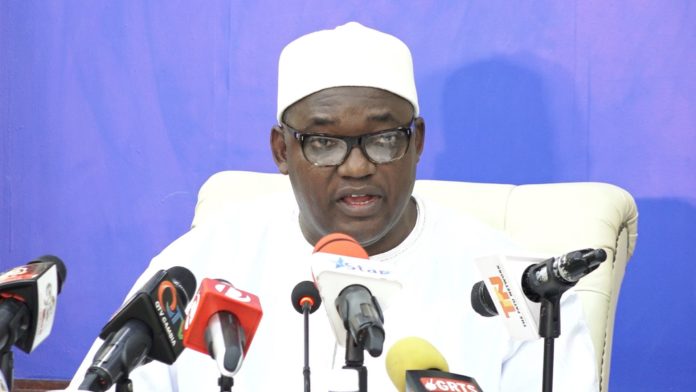 By Adama Makasuba
The top brass of Tabital Pullaagu have rejected claims by some members of the organisation that they were tossing an idea of having all Gambian Fulas support President Adama Barrow.
Last Saturday, some members of Tabital Pullaagu convened a press conference in Bakau where they claimed their leaders were pushing a campaign that could see all Fulas come together to back President Barrow. For a start, the officials claimed their president, Seedy Dem, was mobilising 3000 Fulas for a meeting with President Barrow at State House.
The spokesman of the association, Alieu Saja Jallow, told The Fatu Network it was only a few people who were against 'our move to meet with the President of the Republic and they are all from a particular political party.'
Jallow who elected not to mention the name of the political party said the 'few' people hold positions in that party as advisers, constituency chairmen, organizers and national assembly members.
"The President has not invited us to a meet, we wrote to the President requesting to meet him. The President has not requested to meet 3000 Fulas," Jallow added.
Kassum Jallow, the assistant secretary-general of the association said their meeting with President Barrow has nothing to do with politics adding 'we are apolitical and we do not have a political vision."
"The rumour that President Adama Barrow requested us to mobilise 3000 Fulas to a meeting at the State House is not true. We requested to meet President Barrow. President Barrow has never written or requested to meet us," Mr Jallow added.
According to him, their meeting with Barrow was meant to discuss the objectives and challenges of the association "our vision is to promote the general welfare of our membership. "
"Tabital Pullaagu" cannot be a political party and we have no political agendas. Our mission and vision are to promote the welfare of our membership," Jallow said.
Alagie Seedy Dem, the President of the association said he came up with the idea to meet president Barrow to discuss challenges faced with his association , adding "I did not discuss with President politics and he has never mentioned to me anything related to politics."
"Our association does not see any political party. We see only our people and we will always work towards promoting their general welfare because that was what we were mandated to do," urging the breakaway members to desist from creating disunity within the association.