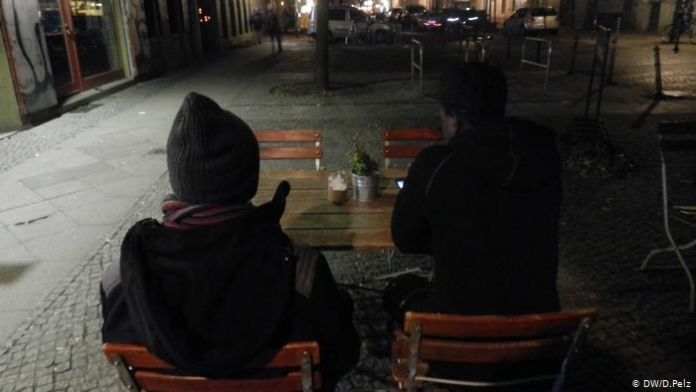 By Momodou Justice Darboe
Four thousand Gambians in Germany are currently under obligation to voluntarily leave the federal territory, so says the head of Directorate-Return Policy, Germany.
Dr Klos Christian however told The Fatu Network that Germany is more inclined towards voluntary return that expulsion.
He also dispelled reports recently making round town that around 2000 Gambian migrants in Germany were being ear-marked for deportation.
"There is always a decision [to]be made by the authorities whether somebody is eligible for international protection or not or for other immigration categories. And if the decision is no, then is a question of the rule of law to a certain extent to enforce it. But first of all, our priority is to encourage people to return voluntarily once they are under obligation to leave the country," he said.
Dr Klos was speaking to this medium when he visited The Gambia on Monday for three days of engagements with senior government officials, youth groups, stakeholders in the migration industry among others.
The visit was part of German government's wider initiative to spur voluntarily return of rejected asylum seekers to their countries of origin as opposed to deportation.
"Dialogue with various countries including The Gambia. We have discovered it is not enough to simply look at the international law where there is a clear law to readmit all nationals. We have found out that it is very important to get in touch with the people and the government of the countries of origin concerned and to talk about reintegration possibilities," he explained.
According to him, the political development in The Gambia over the few years has minimized the asylum acceptance rate among Gambian asylum seekers in Germany.
"There is very little chance of [Gambians] being recognized as a refugee. Actually, they have no chance. For other forms of humanitarian protection status, I think there is likelihood of about 5%," Dr. Klos pointed out.
He said Germany however have a focus on voluntary return and it had already rolled out reintegration programs, adding that voluntary return comes with incentives of a possibility of returning to the federal territory as opposed to the ban on entry that forced removal attracts.
According to some statistics, about 14,000 Gambians live in Germany and the chunk of this live in the State of Baden-Wurttemberg.