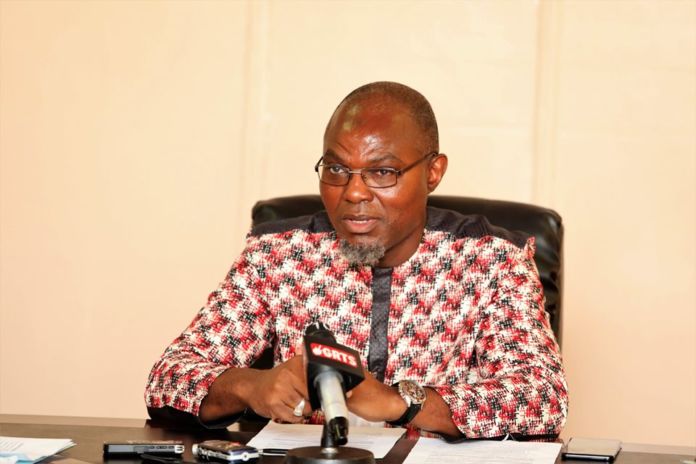 By Lamin Njie
Hundreds of government workers could not been seen during a nationwide audit, records from the Personnel Management Office have shown.
PMO says 464 government employees were not seen during a nationwide staff audit conducted between May 27 and July 5, 2019.
The exercise affected at least 37 government departments including the Office of the President, according to a PMO letter that has been seen by The Fatu Network dated 25 September 2019.
"The nationwide staff audit exercise conducted by the Personnel Management Office (PMO) between May 27tn to July 7th, 2019 has been completed," the letter which came with a list of over 400 unseen staff said.
The letter which was first addressed to the secretary general and head of the civil service Muhammed Jallow added: We would like to proceed with the next phase of the exercise which is to remove all unseen staff from the payroll.
"In that regard, you are strongly urged to verify the list and send us your observations/feedback on or before 3rd October 2019 before we forward it to the Accountant General's Department for the stoppage of their October salaries.
"You are therefore advised to treat as urgent and important as any feedback not received by the stipulated date will lead to the stoppage of salaries of affected staff."
The permanent secretary at Personnel Management Office Lamin Jawara told The Fatu Network on Friday an audit exercise has been conducted.
"This is an exercise that is conducted by PMO periodically. This time this is the preliminary outcome. During the exercise, there are some staff we might not meet either there are on study leave or on sick leave or they have travelled.
"So what we did is to do a list and sent to all the departments to tell them that after going round, these are the people we have not seen. They have been sending their reactions regarding the affected staff.
"If you come to PMO on Monday, you may find a queue because departments have been contacting their people who have been affected," Mr Jawara said.