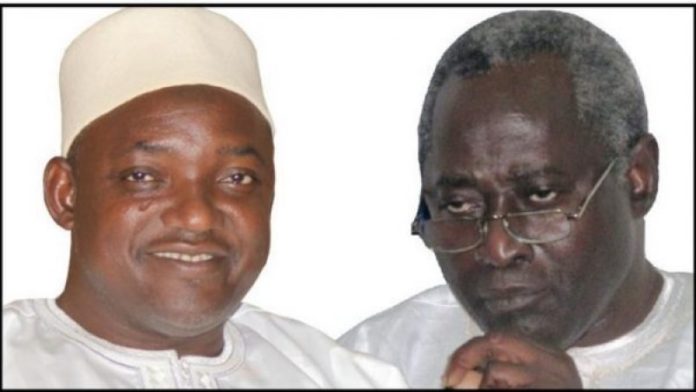 By Lamin Njie
Halifa Sallah has said he will never make excuses that seek to allow President Adama Barrow remain in office until 2021.
The three years understanding that helped President Barrow become president will expire in December but the Gambian leader has said he will not step down, a decision that has sparked controversy.
Halifa Sallah whose party, PDOIS, was instrumental in the formation of a seven-party coalition in the 2016 presidential election has said he will not back any effort aimed at ensuring President Barrow serves for five years instead of the three years that was agreed on.
"It is the president who can honour his mandate as per the coalition or honour his mandate as per the constitution. But as soon as he became president, he could no longer be controlled by the coalition. He is now under the mandate of a constitution. If he respects us and respects our will, so be it. If he does not want to respect it, then it is between him and the constitution," Mr Sallah said on Thursday at the national assembly during the debate on the State of the Nation address.
The national assembly member for Serrekunda added: "Those who are talking about five years are wasting our time. Those who are talking about three years are correct if it is the three years of our coalition. But if it is another three years then they are wasting their time. Our three years has been wrecked. It cannot be reversed. It is history.
"Only President Barrow can redeem himself and say that, 'well, I will respect it' and then we proceed. But if he says he does not respect it and will not respect it, well it's up to him. Halifa Sallah will not come and give excuses for him because of a transition, CRC… That will never happen."