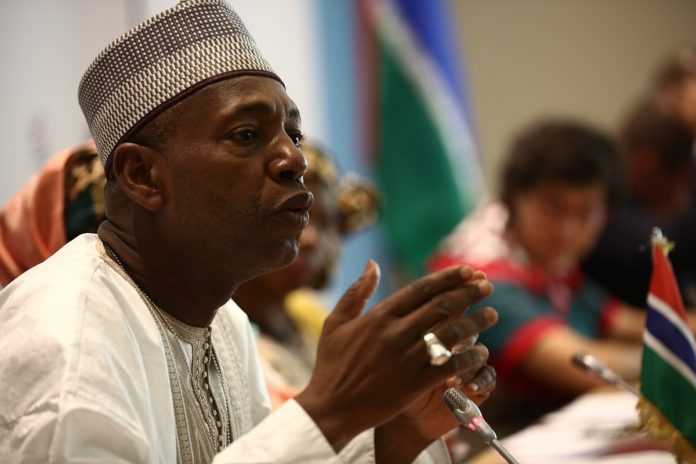 By Momodou Justice Darboe
The minister of tourism and culture has said sex tourism is not only unique to The Gambia as prostitution also exists in both Rome and Mecca.
"Yes, prostitution is all over the world. You go to Rome, yes there is. You go to Mecca, yes there is. It's everywhere. It's the oldest profession," Hamat Bah told journalists at a press conference at the Gambia Tourism and Hospitality Institute in Kanifing on Friday.
There are claims of sex tourism in The Gambia and Bah addressing the issue said it was a section of the Gambian media who were peddling such claims.
"There is no sex tourism in The Gambia. Sex tourism is something that the government sanctions, that's is well organized, that's well managed, it's not in this country," he said.
"So when I see journalists writing Gambia, sex tourism, putting documentaries and you take them to court they will lose the case. But this government does not want to take any journalist to court. But I want to advise you please; when somebody comes to destroy your country, and want you to write evil… Let's be cautious of what we write."