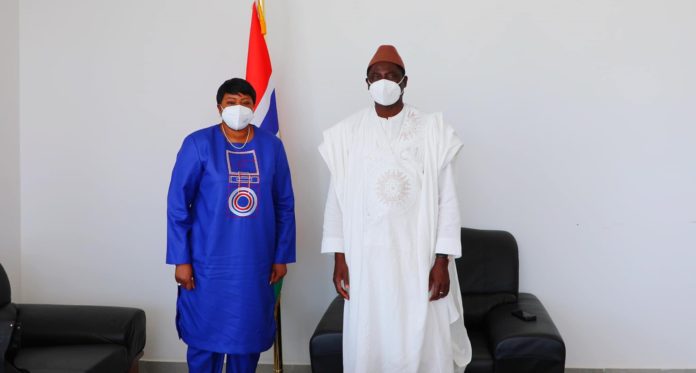 ICC chief prosecutor Fatou Bensouda used her meeting with foreign minister Dr Mamadou Tangara on Monday to thank the government over support it gave her as US government unveiled visa sanctions against her.
Bensouda last year drew America's wrath amid the ICC's plan to open investigation against US for alleged war crimes in Afghanistan. She and at least one top aide were slapped with sanctions that include visa restrictions but the sanctions were reversed as soon as Joe Biden took over.
The Gambia government had condemned the move with the foreign ministry at the time blasting it as constituting "gross interference on the mandate, independence and impartiality of the Court in the fight against impunity for perpetrators of the most serious crimes of international concern."
On Monday, Bensouda met with Dr Mamadou Tangara, the foreign ministry in a statement said.
"Madam Bensouda was at the Foreign Ministry to extend gratitude to the Government of The Gambia for the stance taken in condemning sanction imposed on her and other officials of the ICC by the erstwhile US Government under President Donald J. Trump.
"Discussion between the two centred on the end of her mandate as Chief Prosecutor of the International Criminal Court in the Haque amongst other issues of interest to The Gambia," the ministry added.