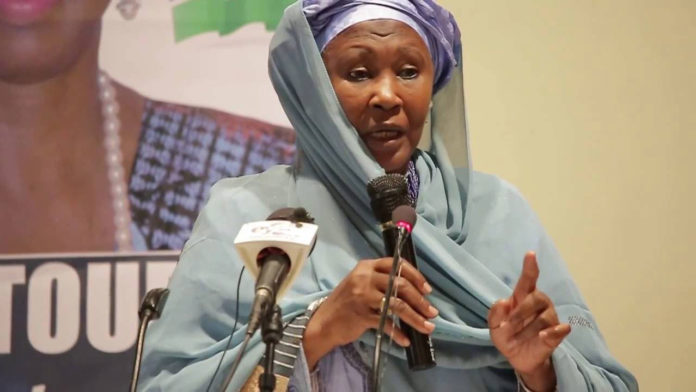 By Lamin Njie
Former vice president Fatoumatta Jallow Tambajang has said she was fired from her cabinet post over a letter that the Ministry of Foreign Affairs claim was written by her.
Fatoumatta Jallow Tambajang was sacked as the vice president of The Gambia in 2018 by President Adama Barrow during a major cabinet reshuffle which also saw the axing of three ministers.
And speaking for the first time on why she was fired, the country's former Number 2 said some people at the Ministry of Foreign Affairs schemed against her. Vice President Ousainou Darboe was the Minister of Foreign Affairs at the time of her firing.
"I am happy that His Excellency President Barrow has known the truth. He stood by the truth, and he has invited me on the 16th of August. We spoke about the letter and it was never a letter I wrote," Jallow-Tambajang exclusively told Gambia Times at the weekend.
Jallow Tambajang was accused of writing a letter to the United Nation to pressure President Barrow to hand power over to her after three years but the former vice president says it was a fabrication.
According to Jallow Tambajang, she never wrote a letter to the UN but rather to the United Nations Environment Programme – for a Gambian seeking for a job at that agency.
"I want to clarify this to the nation that this letter of recommendation I sent to UNEP through the Foreign Affairs was tampered with, recommendations removed and replaced with a note that I knew nothing about. I investigated what went wrong and discovered the truth and those involved in it, but HE President Barrow knew this," she said.
The former vice president says she has forgiven all those who have wronged her.
"People have fabricated lies against me, but I forgive them. I know those who fabricated those lies, but I have forgiven them as Muslims," she said.