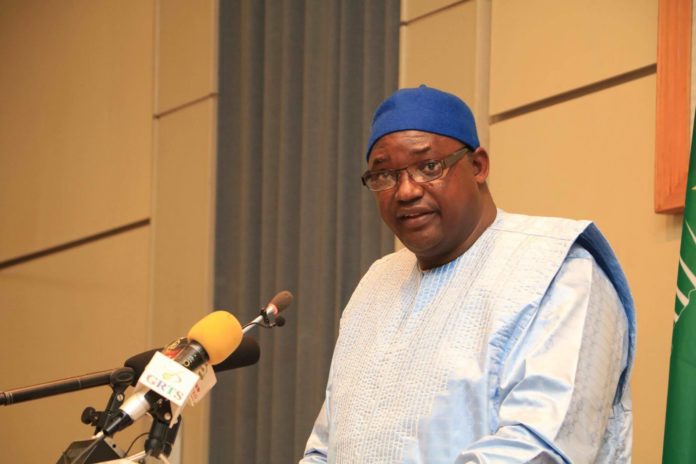 By Adama Makasuba
National Assembly Member for Basse on Thursday announced his full support for President Adama Barrow, a day after UDP called on the Gambian leader to respect a gentleman pact that says he should step down in December.
Muhammed Magassy at a news conference on Kairaba Avenue said, "I have no other option, I shouldn't even have any other option rather than to give my full support to His Excellency Adama Barrow."
Flanked to his right by fellow URR lawmaker Billay G Tunkara, Magassy argued President Barrow "is my president and he is the one that I am following."
Magassy was first elected to the National Assembly in 2011 running as an independent candidate and in 2016 joined the coalition as an independent stakeholder who was instrumental in canvassing support for the coalition in Basse Constituency in the 1 December 2016 presidential elections which President Barrow won.
According to Magassy, Barrow was unanimously viewed as the man who can free and unite Gambians and bring development to the country and that President Barrow should serve for five years.
The lawmaker said he would continue to support Barrow through advocacy and sensitization and 'by giving support to government bills that are good for this country so that they are passed in the parliament.'