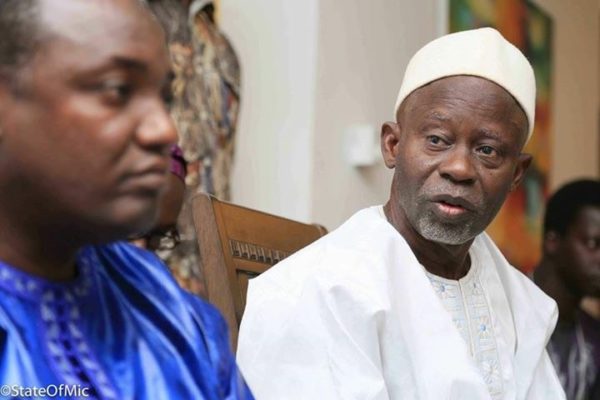 By Lamin Njie
President Adama Barrow has vowed to engage a controversial socio-political group that has been set up in his name.
President Barrow Youths for National Development was set up in February 2018 to help push President Barrow's development agenda. However, the group continues to face severe criticism in some quarters. Supporters of the United Democratic Party accuse members of the group of trying to undermine their party. Leader of UDP Ousainou Darboe earlier this month said his party will not recognize any other group or movement aside the party's youth wing in what was a sly dig aimed at the group.
But speaking at a meeting in Foday Kunda, Wuli East on Sunday, President Barrow said he will do anything he could to support President Barrow Youths for National Development.
"Be aware that we are pleased with you and we will stand by you since you are not doing anything that is against the law. You have been building boreholes for people. You have been delivering gardens for people. You are constructing public toilets for people. You are providing grinding machines for people. That only complements the efforts of the government," Mr Barrow said.
"So anyone who criticizes that, then you have another agenda. You have another agenda because all the organizations in this country are many. Every community you see has an organization. Every party you see has an organization. Every ethnic group has an organization. We have all these organizations but it's only one organization that they mention, that they smear so as to dismantle it which is President Barrow Youths for National Development."