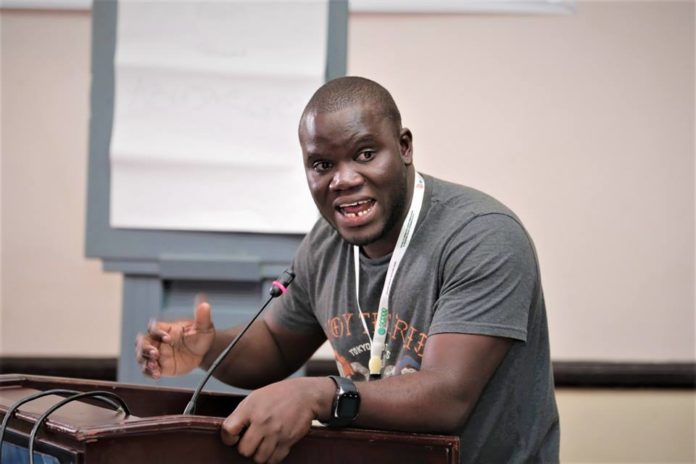 By Lamin Njie
The president of the Gambia Press Union has called on Minister of Justice Abubacarr Tambadou to refuse being used by politicians.
"Interests are there but your conviction as a human rights defender, your conviction as a somebody who believes that every Gambian right matters, every Gambian life matter, I expect and I have no doubt in my mind that anything for press freedom you will safeguard that and hopefully if politicians say no that, we will see you tendering your resignation again and then this time not even Barrow will stop you from walking out," Sheriff Bojang Jnr told the Justice Minister at a press conference held at Tango on Sunday in commemoration of the 14th anniversary of the death of Deyda Hydara.
Deyda Hydara is a Gambian journalist who was assassinated on December 16, 2004 as he returned home from work.
Mr Bojang commenting on the life of Mr Hydara said "we should keep on fighting for those draconian laws to be completely wiped out from our law books so that we have conducive atmosphere to operate as journalists, to live as journalists, to live as Gambians but also to keep the hopes of Deyda Hydara alive."
"At Gambia Press Union, we will not relent. We will work with partners, with stakeholders. The government is not our enemy. We work together based on mutual understanding, based on mutual respect, based on mutual interest," he said.