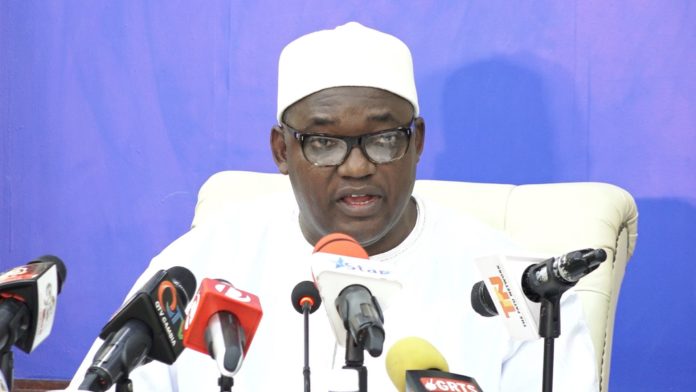 By Lamin Njie
President Adama Brrow has said he was ready to wield the axe on anyone who fails to abide by the rules of his bus.
Mr Barrow met with members of Tabital Pullagu at State House on Saturday insisting he was the bus driver.
"I am the bus driver. My bus has rules and anyone who does not abide by the rules will get down. Some have already been removed from the bus," Mr Barrow who has now become notorious in likening his government to a moving bus said at the meeting.
The meeting comes amid claims the top brass of the pro-Fula group is spearheading a campaign that could see all Gambian Fulas rally round President Barrow at the next presidential elections.
Last Saturday, some members of Tabital Pullaagu convened a press conference in Bakau where they claimed their president, Seedy Dem, was mobilising 3000 Fulas for a showdown with President Barrow at State House.
But a spokesman of the organisation has pooh-poohed those claims telling The Fatu Network it was only a few people who were against 'our move to meet with the President of the Republic and they are all from a particular political party.'
Alieu Saja Jallow suggested the 'few' people hold positions in opposition Gambia Democratic Congress as "advisers, constituency chairmen, organizers and national assembly members."