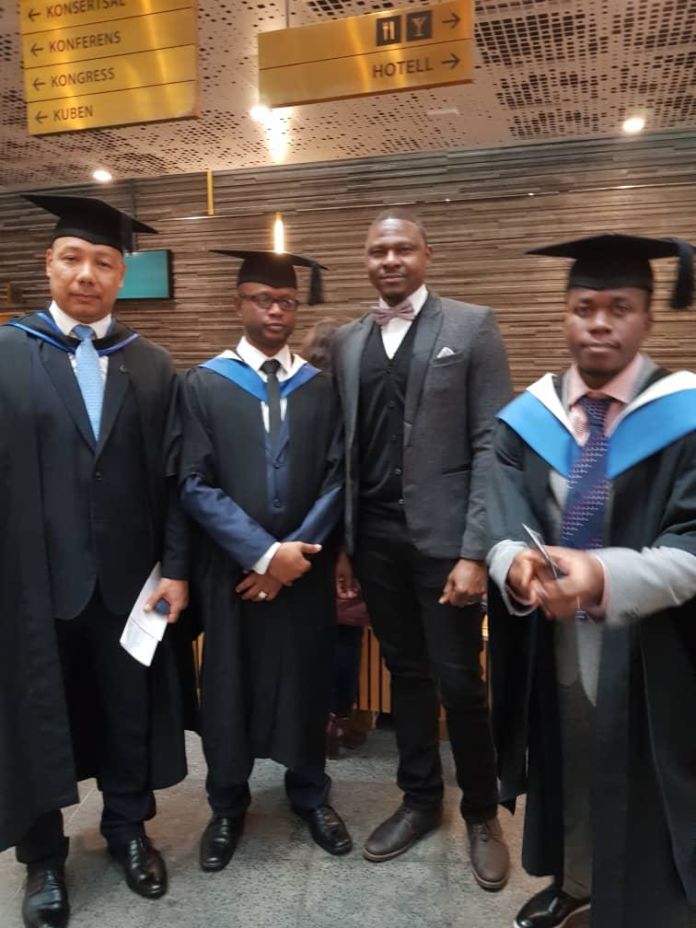 By Lamin Njie
Edward Singhatey has been awarded a Master of Laws in International Maritime Law from World Maritime University.
Singhatey was a long-distance student at World Maritime University in Malmo, Sweden – and The Fatu Network has gathered the former AFPRC junta stalwart participated in a graduation event today in Malmo where he was awarded a master's degree.
It comes barely two weeks after he returned to The Gambia from Abuja, Nigeria to testify before the TRRC.
Singhatey first appeared before the probe on October 16 as part of a broad investigation into the human rights violations and abuses that took place during former President Yahya Jammeh's 22 years rule.
He was the former vice chairman of the AFPRC junta and has been implicated in the November 11, 1994 execution of eleven soldiers who were accused of trying to overthrow Jammeh's government. He is also accused of spearheading the brutal murder of former finance minister Ousman Koro Ceesay.
During his appearance which spanned three days, Singhatey accepted culpability in the November 11 savagery but denied taking part in Koro Ceesay's murder.