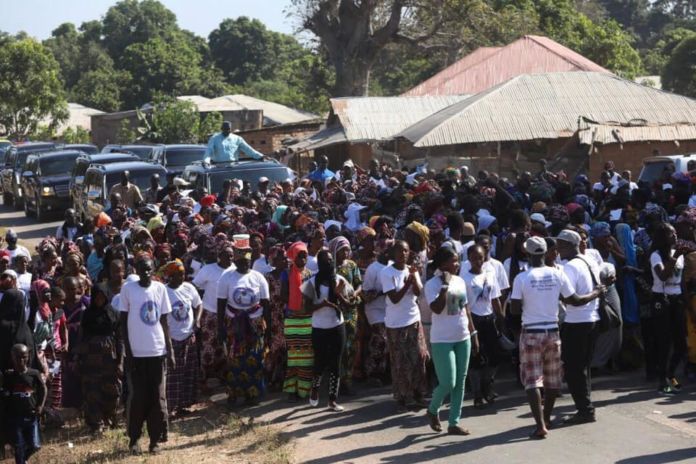 By Lamin Njie
President Adama Barrow on Monday held a meeting in Kampassa, telling natives: 'all Gambians are my family, so I treat everyone equally'.
Mr Barrow resumed his nationwide tour on Monday after ending the first leg last Friday.
Foni is a stronghold of former President Yahya Jammeh and since the embarrassing political demise of the former dictator, the region has struggled to accept the change.
Mr Barrow since coming to power has always insisted Foni is part and parcel of The Gambia, deserving equal treatment from any leader, in an attempt to soothe the fears and doubts of the people.
On Monday, the president held the first meeting of his nationwide tour in Kampassa telling the natives: "I want to assure you one thing; I want you to know that you are part of The Gambia. No one has rights more than you.
"Whatever right someone has, it's the same right you too have. So whatever anyone who is Gambian has, you too should also have.
"So for me I treat everyone equally, I treat all tribes equally. Everyone, from Kartong to Koina is my family, whether you support me or not."