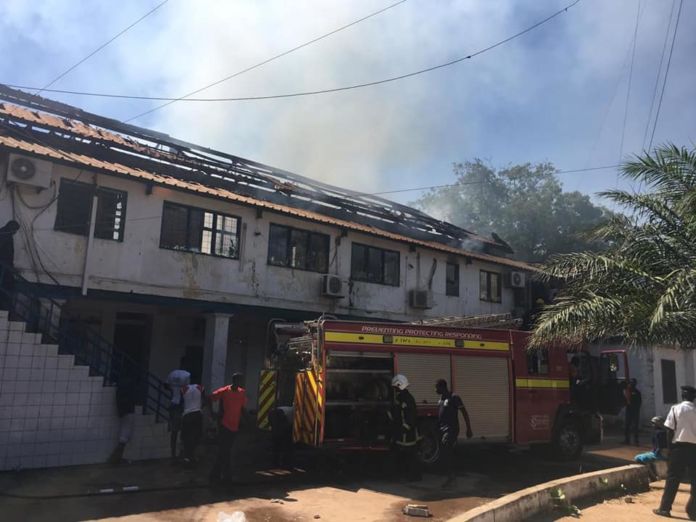 By Lamin Njie
Gambians firefighters on Monday battled a massive fire that broke out at the ministry of fisheries in Banjul.
Ministry officials said the fire started at around 11am at the back of one of the offices, quickly spreading to other offices.
While there has been human casualties, officials say hundreds of files have been destroyed by the fire.
"It really disheartening because almost all the files including confidential files have been destroyed," Dr Bamba Banja the permanent secretary at the ministry told journalists.
Monday's blaze is the second high-profile fire incident to have rocked the country in recent weeks. A huge fire erupted at a gas factory in Kanifing on 27 October ravaging at least five other factory compounds and hundreds of cars.