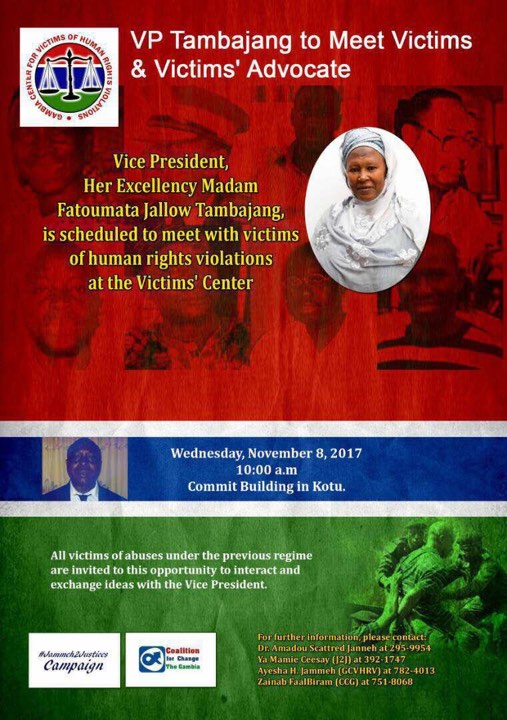 The Gambian Vice President, Her Excellency Madam Fatoumata Jallow Tambajang, is scheduled to meet with victims of human rights violations at the Victims' Center on Wednesday, November 8, at 10:00 a.m.
The Center is located at the Commit Building in Kotu.
Representatives of Gambia Center for Victims of Human Rights Violations, #Jammeh2Justice Campaign, and Coalition for Change – The Gambia (CCG) are hosting the event.
All victims of abuses under the previous regime are invited to this opportunity to interact and exchange ideas with the Vice President.
For further information, please contact:
Dr. Amadou Scattred Janneh at 295-9954
Ya Mamie Ceesay (J2J) at 392-1747
Ayesha H. Jammeh (GCVHRV) at 782-4013
Zainab FaalBiram (CCG) at 751-8068