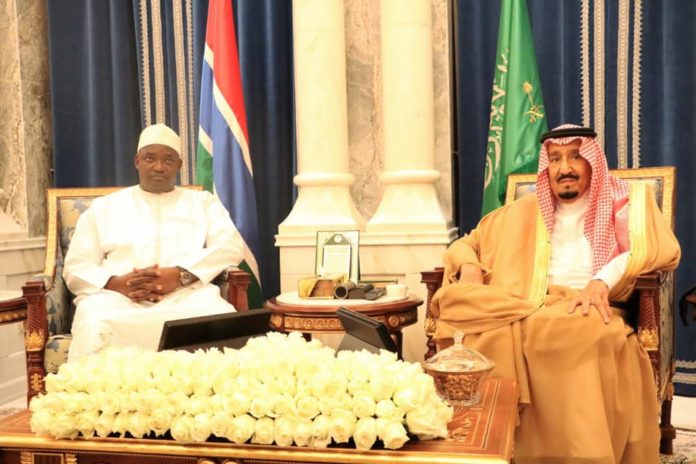 By Lamin Njie
A former Gambian diplomat in Saudi Arabia has said that Saudi's King Salman was the man behind last year's donation of 11 million dalasis to Gambian pilgrims, not President Adama Barrow.
Gambian pilgrims numbering 1700 were left astounded in August last year when the Gambian ambassador to Saudi Arabia Omar Gibril Sallah told them President Adama Barrow was giving them 11,250,000 dalasis. But the development triggered great criticism in the country and one week later, the government spokesperson Ebrima Sankareh spoke on the issue saying it was an 'anonymous' donor who gave out the money.
A Gambian diplomat who was in Saudi Arabia at the time Ebrima Dibba has told The Fatu Network it was King Salman who donated the money to the pilgrims.
"That was from King Salman. [It was] Gambia, Guinea Bissau, Guinea Conakry and five other countries [to support the pilgrims]," Dibba added.